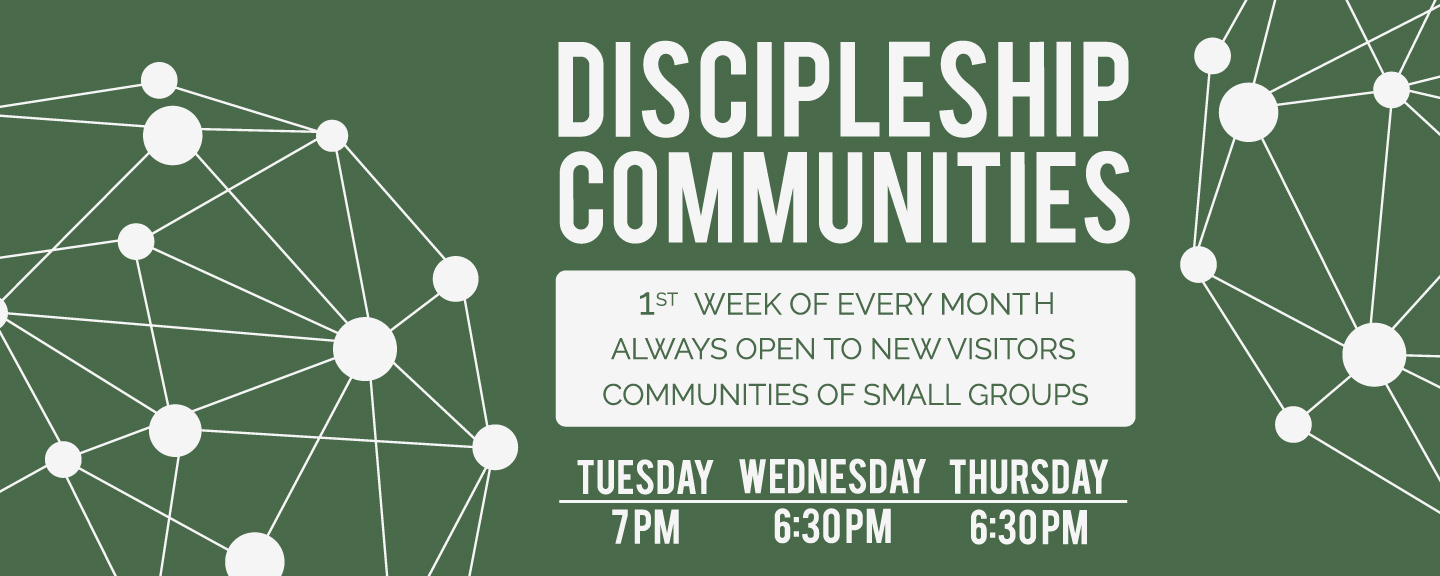 DISCIPLESHIP COMMUNITIES
First Week of Every Month
Tuesday Night DC - 7 pm
Wednesday Night DC* - 6:30 pm
Thursday Night DC* - 6:30 pm
*Childcare is available at the Wednesday and Thursday DCs.
A Discipleship Community (DC) is a mid-sized gathering of all the Small Groups that meet on a given week night. It gives people the chance to build relationships with people outside of their Small Group without being overwhelmed by the large numbers of people at a Sunday service. You do not already need to be a part of a Small Group in order to attend a Discipleship Community, and it's a great way to meet people in the small group(s) you might be interested in visiting.
Discipleship Communities meet at Brookfield for Bible teaching, worship, prayer, sharing the Lord's Supper, and connecting with friends; and a pastor kicks off the monthly small group topic by teaching through a text that is related to what our small groups will be discussing throughout the rest of the month.