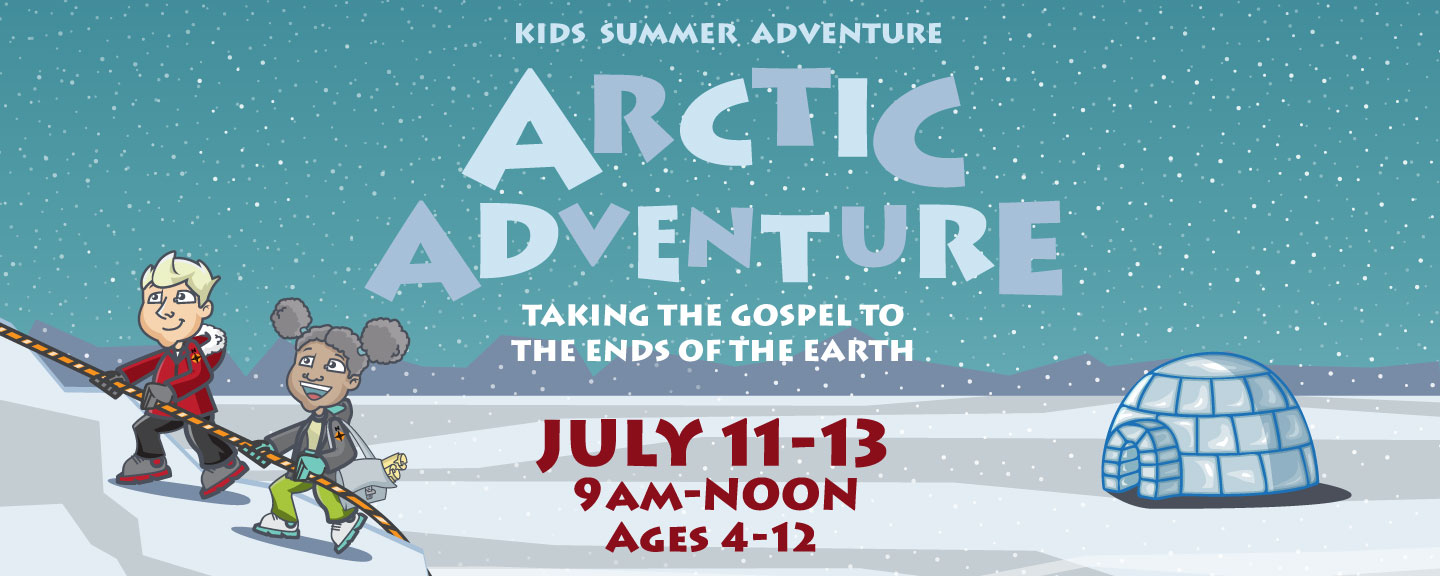 Register your kids to be a part of KSA: "Arctic Adventure - Taking the Gospel to the Ends of the Earth" on Tuesday, July 11th through Thursday, July 13th from 9:00am-12:00pm (Check-in begins at 8:45 am).

The kids will watch skits, make crafts, play exciting games, and have a chance to experience God as they learn more about Jesus with friends.

Space is available but limited for ages 4-12 years. To register your child, click the button below.